Connecting the world and Japan by matching "human resources" ⇔ "corporations" across national borders
In the job hunting and recruitment support business, we will introduce foreign students and reemployment (foreign nationalities) from all over the world at the request of Japanese companies and temporary staffing companies.
Demand is increasing with foreign students as an important force in response to the accelerating overseas expansion, companies looking to expand overseas, and the labor shortage due to the declining birthrate and aging population.
And, as part of management that responds to the diversity of the work environment, we will endeavor to optimally match companies seeking the necessary human resources with human resources seeking professions that can play an active role.

Business content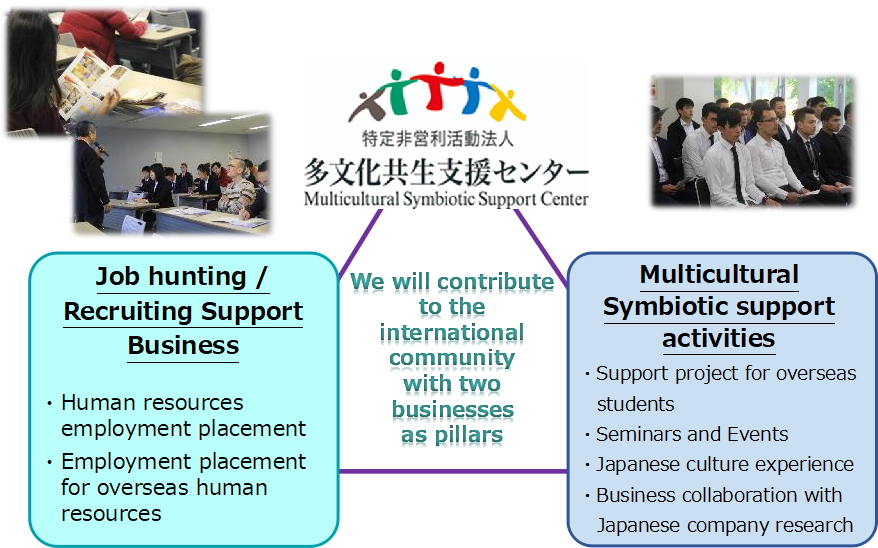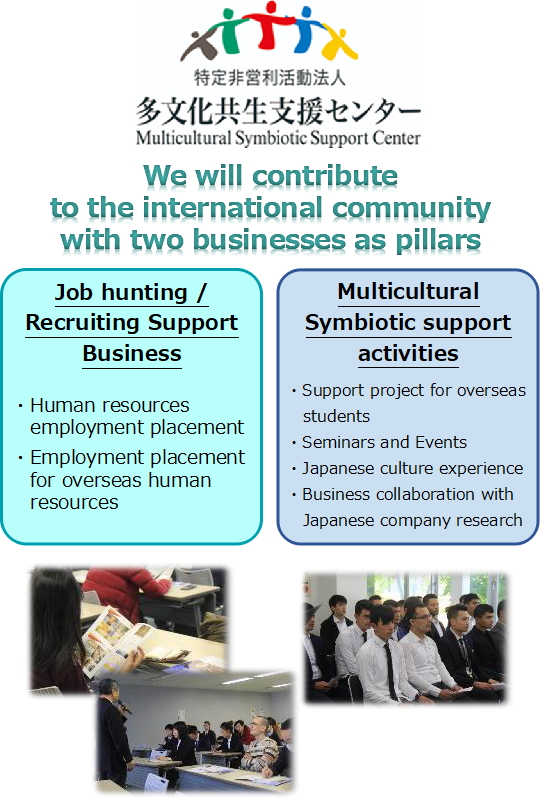 ① Recruiting business (Permission number 13-ユ-312991)
Foreign student human resources employment placement
Overseas human resources employment placement
② Basic training for business people before employment
Business etiquette training
Multicultural exchange seminar
③ Follow-up after getting a job
Recruitment consulting
Accepting company ⇒ What information do you present? .. ..
Required human resources / skills
(communication skills, language skills, humanity, etc.)
Purpose of foreign recruitment activities
Working conditions and job description
Job applicants ⇒What information do you need? .. ..
Information on open recruitment
(details of company information session)
Corporate information and working conditions
Japanese as a member of society and customs and customs unique to Japan